Don't miss our Live Music Sunset Cruise in the Outer Banks on the Miss Hatteras.
Enjoy a fun evening on the Pamlico Sound while listening to live musicians as you watch the sunset aboard our Live Music Sunset Cruise on the Miss Hatteras.
Join us on the Miss Hatteras in the Outer Banks for a relaxing evening on the Pamlico Sound as you listen to local musicians play live music. The Outer Bank's best, local musicians create a fun, exciting, and laid back atmosphere to relax and enjoy the sunset.
You will love being on the water listening to great music with friends and family, making great memories of your vacation in the Outer Banks, on our Live Music Sunset Cruise. Don't spend your vacation in a stuffy restaurant, book a sunset cruise today!
The local Outer Banks musicians you'll be listening to on our cruises.
Rory Kelleher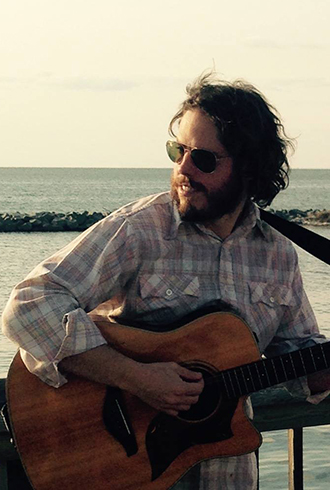 Rory is a transplant to Island from Pennsylvania. He washed up here 6 years ago and fell in love with the epic surf, sunsets, and good island vibes. And he has been sending toes a tapping ever since. A big fan of early country western and folk roots rock, he adds some island flair to Bob Dylan, Hank Williams, Van Morrison, Tom Petty, Johnny Cash and many more.
Jessie Taylor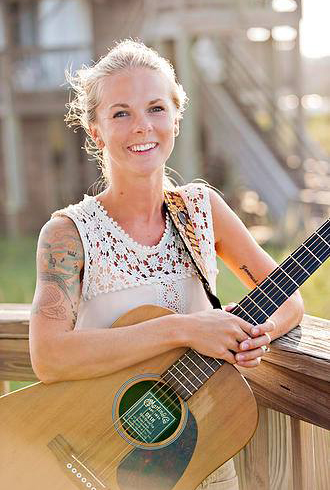 Jessie Taylor specializes in Guitar and Vocals with Violin. Her musical performance ranges from a mixture of popular acoustic folk music with a unique twist. Jessie is excited to be performing on Miss Hatteras every Friday night this summer!
Some details about our Live Music Sunset Cruise.
Our live music sunset cruise is fun and affordable for the whole family.
A live music sunset cruise on the Miss Hatteras costs $30 per person, and kids 3 and under ride free! We cruise Wednesdays and Fridays from 6:30 pm to 8:00 pm.
Depending on the season and when sunset occurs, we may change our schedule slightly. For instance, in the spring and fall we tend to cruise from 6:00 pm to 7:30 pm. As with all our other trips, please be at the dock a half hour before we cast off.
The local musicians play a wide variety of music, from current songs to classic hits. It's the kind of music you would expect to hear at any outside bar or restaurant down here in the Outer Banks.
Don't forget to pack some snacks and drinks!
We suggest you bring a cooler with some refreshments, food, drinks, alcoholic beverages, etc., to enjoy while we're cruising around the Pamlico Sound. Bring a picnic dinner and beat the crowds at the restaurant. We promise you will have the best view in town.
Our Frequently Asked Question page covers everything you need to know about coming aboard with us.
We offer various trips to fit into anyone's schedule and budget.
Whether you're looking for a half-day trip, want to take a scenic cruise in the evening, or are looking for something fun for the kids, we offer many different choices aboard our vessels. For the complete schedule of all our fishing trips and scenic cruises, check out our Cap N Clam and Miss Hatteras Rates and Schedule page.
We'd love to have you on-board the Miss Hatteras to watch another beautiful sunset over the Pamlico Sound!
We've been in operation for over 30 years, operating our head boats in the Outer Banks year round, and we'd love to add you to our list of satisfied customers. For more information about our services click here to contact us or give us a call at (252) 986-2365.