Meet Spurgeon Stowe, the captain that gives our Outer Banks head boats their character.
When you go fishing or take a cruise on the Miss Hatteras or Cap N Clam, you're sailing with some of the most experienced captains in all of the Outer Banks.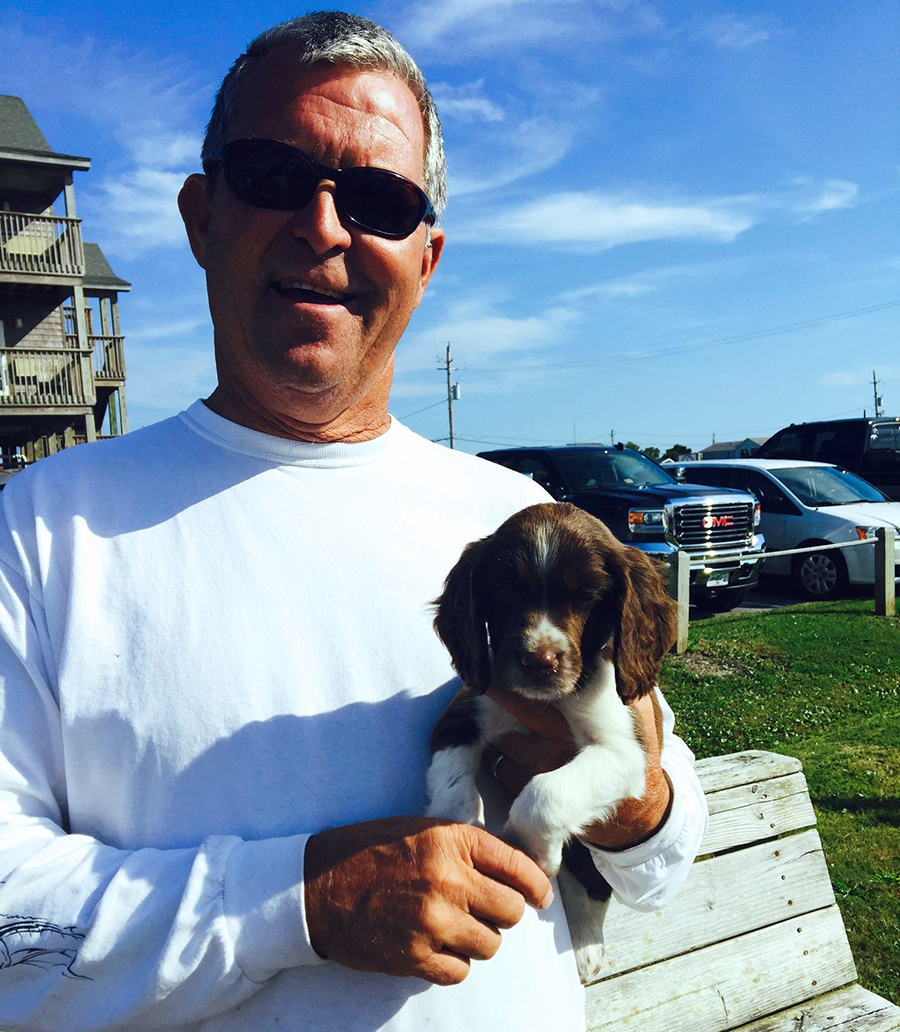 Captain Spurgeon is your best bet for a memorable fishing trip or cruise in the Outer Banks. He's a larger than life kinda guy who's been reeling in fish and making wisecracks while running head boats in the Outer Banks for over 30 years.
When it comes to fishing, he's without a doubt your guy. Rumor has it that Spurgeon was born with a rod and reel in his hand. It didn't take long for Spurgeon to make his way to the sea when he started working on a fishing boat at age 8 making a dollar a day. We all know fisherman are known for telling tales, so whether or not that's true is still up to debate.
What is true however is that fishing is in his blood. Spurgeon's father, grandfather, and great-grandfather were all fishermen of some sort, meaning you've got generations of combined experience at hand when you set sail with him.
Spurgeon has lived on and fished off the Outer Banks his whole life. He and his family have been a party of Hatteras Island for well over 150 years when Spurgeon's great-grandfather was shipwrecked near Rodanthe and decided to stay and fish on the Outer Banks.
Captain Stowe knows the waters of the Outer Banks like the back of his hand, and sets sail each and every day ready to help you and your family make memories that will last a lifetime.
Captains and Mates Natalie and KP Scott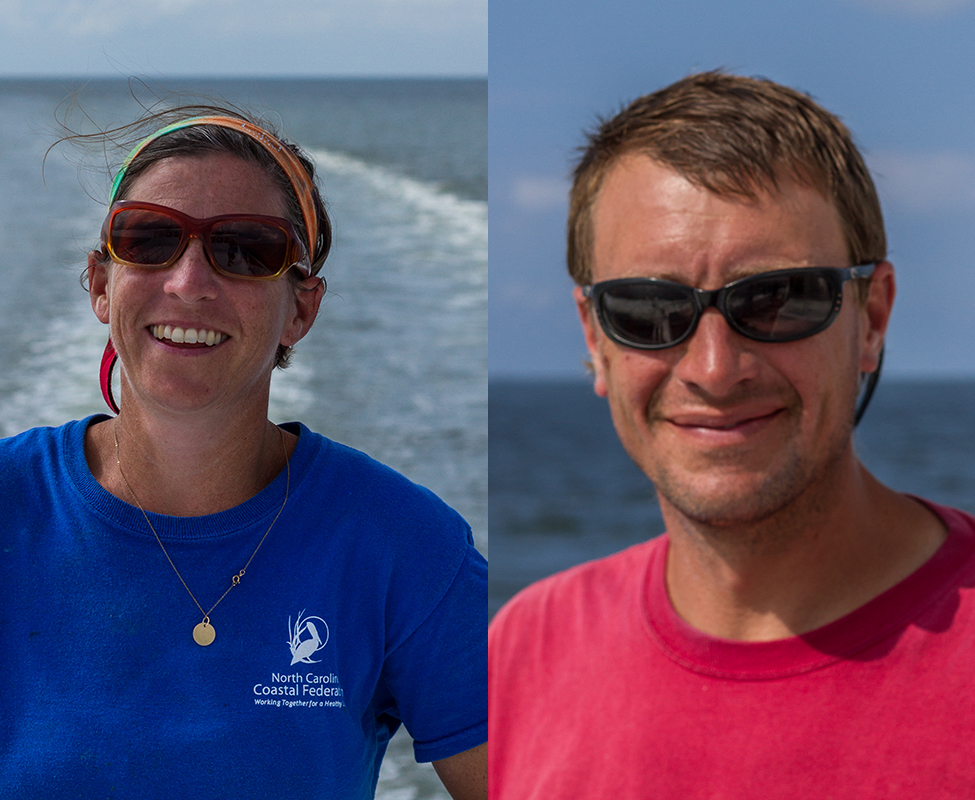 We've been fortunate enough to have the two of the best captains in the Outer Banks sailing with us for the last 14 years. KP and Natalie Scott, were born to fish. Sometimes you'll find them as captains in the wheelhouse, while other times you'll find them as mates helping folks during our fishing trips.
With backgrounds in the commercial fishing industry, both KP and Natalie are experts at fishing, and know the waters around the Outer Banks like their own backyard.
You're probably wondering why they have the same name? Believe it or not, our two mates met while working on board and fell in love. They got married, had a beautiful daughter named Hazel, and are an integral part of our fishing family.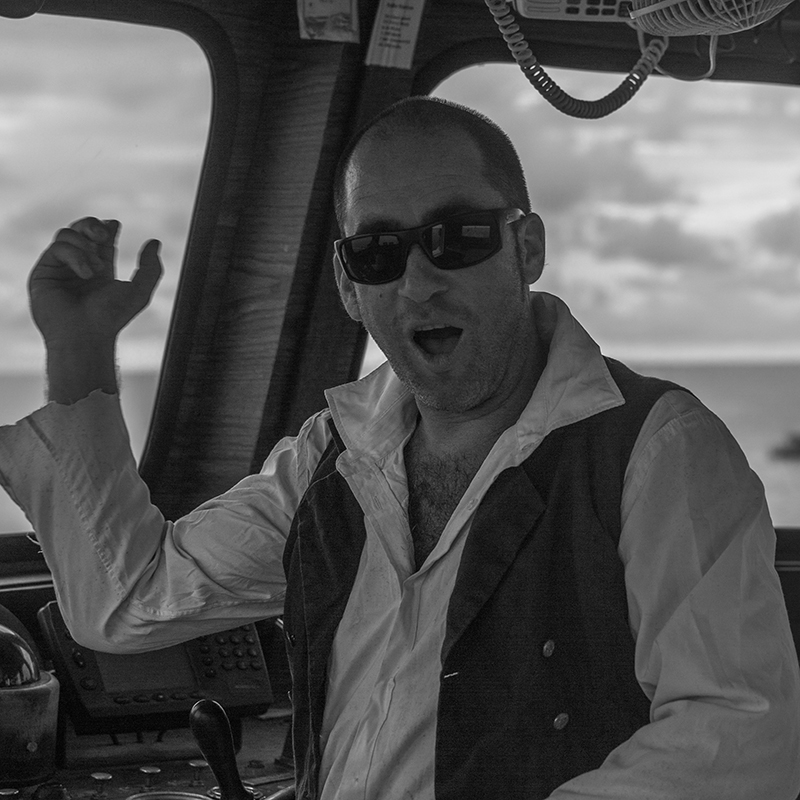 A water junky at heart, Brian got his first taste of the Outer Banks on a kite board trip with his friends many years ago. He knew that first week that someday he would call this place his home. After many visits, Brian made Hatteras Island his home during 2010 and he will be the first to tell you it was worth the wait.
His passion for wind and water drew him here, but the people and culture of the small villages are what made him stay. Along with his wife Evan and their two dogs, Jackson and Haddie, Brian knows that Hatteras Island is a special place, and he loves sharing it with everyone who visits.
You might recognize Brian from across the street at The Dancing Turtle coffee shop, a great little local coffee shop of which him and his wife are co-owners. If you're looking to grab a coffee or bite before we cast off, head over there for some great coffee and snacks!
Are you ready to cast off with our crew on an adventure you'll never forget?
We've been operating our head boats in the Outer Banks for over 30 years, and we'd love to add you to our list of satisfied customers. For more information about our services click here to contact us or give us a call at (252) 986-2365.